9 Musicians, and Atmospheric Carbon Removal Technologies
Art as the key to unlock climate innovation - 9 musicians supporting climate innovation
When co-producing an award show earlier this month for the AirMiners atmospheric carbon removal technologies community, called the "Carby's," I collaborated with some musicians to explore how we might bring the dimension of art to tech- and science-heavy atmospheric carbon removal technologies. Due to technical difficulties, budget and timeline constraints, we did not end up using any of the recommended artists in the final event. Since these artists were part of my process, and thus, contributed to making the Carby's great, I want to promote them and their work, and hopefully we will collaborate in the future. I think climate science needs art to communicate more effectively, and I look forward to co-producing more climate innovation-inspired music and art throughout 2021 and the decades to come.
This post is for Creative Use Only - not for commercial use, this is not intended to sell a product or service, and all credit goes to the artists.
I want to shoutout the Seastars, for their song Carbon Needs A Price Tag, which we showed at the AirMiners conference in May, and for their harmonized "Go Air Miners" video they submitted for the award show. I also want to shoutout Baba Brinkman, the science rapper who delighted attendees of the conference in May with his "AirMiners Conference Rap Up."
A big shoutout to Zoo Labs in Oakland, CA, a nonprofit musician accelerator that has been serving musicians in the Bay Area for nearly a decade. I met the founder, Vinitha Watson, at a Universal Basic Assets convening at the Institute for the Future a few years back, and find their offering to be unique. When looking for musicians to feature at the awards show, I reached out to Zoo Labs first. I was connected to a handful of artists, and three in particular stood out, Kristina Dutton, Aisha Fukushima, and Esoterica Tropical:
Kristina Dutton
Kristina is a multi-instrumentalist composer, choreographer, and environmentalist who has so much to share, though I found the piece that she composed, "Murmurations," as very appropriate for a conference focusing on atmospheric carbon removal technologies. From the director Xavi Bou's website, "Ornitographies is a balance between art and science; a nature-based dissemination project and a visual poetry exercise but above all, an invitation to perceive the world with the same curious and innocent look of the child we once were."
Aisha Fukushima
https://aishafukushima.com/music
Aisha Fukushima is the founder of RAPtivism, and according to her website, is also a performance lecturer, justice strategist, and vocalist. Her blend of art, music, and activism is fertile ground for effectively communicating for impact in environmentalism. I especially appreciate her creation entitled Flint:
María José Montijo / Esoterica Tropical
https://www.esotericatropical.com/musicmedicine
María is a healer, artist, and musician from Oakland, and her song Huracán struck me as strong, vibrant, rhythmic, and the kind of Earth-shaking music that might actually make something happen. The song is accompanied by the following subtitle:
Every little thing in the universe vibrates and resonates.
cuerpo de luz, cuerpo de arcoiris, que cura, que cura, cura
Robert Rich
Robert has been releasing albums for nearly 40 years, and is one of the most accomplished sound designers and electronic musicians alive. He "has performed in caves, cathedrals, planetaria, art galleries and concert halls throughout Europe and North America," and thus would be appropriate "theme music" to reflect the futurism of the AirMiners community with the cinematism that we associate with award shows. thought his song Connective would fit perfectly for our award show theme song, and here it is for your enjoyment: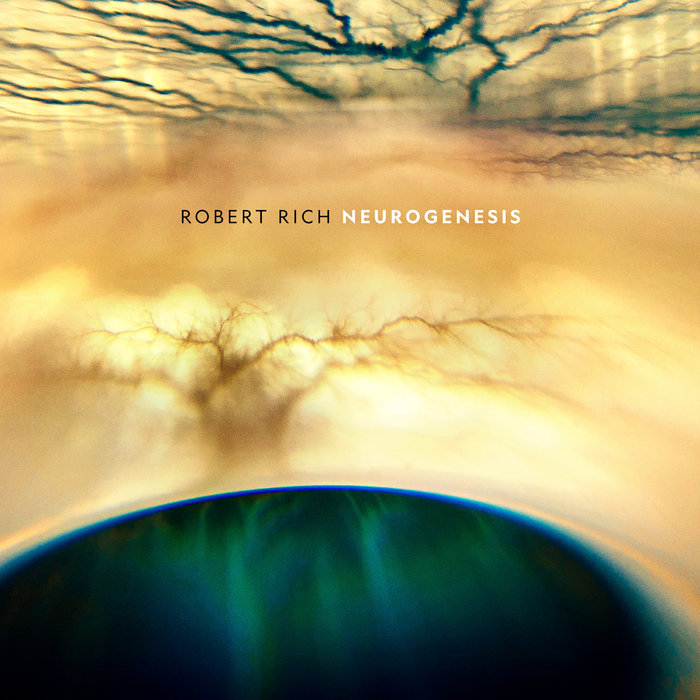 If I may, I offer his 2020 album, Offering To The Morning Fog, as the sound to a deep meditation, visioning the type of transformation we are seeking in the coming decades.
Siddhartha Corsus
I spent a number of hours looking for songs on https://freemusicarchive.org, and I found some gems, including Siddhartha Corsus, an artist from Portugal who makes Buddhism-inspired music. He has released a few EPs this year, and I found myself coming back to a number of his songs. His Bandcamp page for his most recent album says "Proceeds from this album will go to benefit Monte Sahaja, Mooji's centre for self-realisation in Portugal. May these songs uplift, bring joy, bless, remind, bring peace and goodwill towards all. May we always remember the Supreme Lord who resides in the heart of all things, the Truth within."
My favorite EPs were 2018's Rainbow Bridge and Rasa Lily, especially the two songs, Ocean Waves, and Ta-Da!
Shoutout to freemusicarchive.org and their parent company Tribe of Noise for helping musicians get their sounds out there.
Ben Prunty
https://benprunty.bandcamp.com
This artist was one of my first candidates for the theme music. I listened to his album Chromatic T-Rex multiple times, and will surely look out for him at music festivals in the future. Check out the album, but especially the track Giant Step:
Moonchild
https://www.thisismoonchild.com/home
Finally, to close out the list, I want to share a song that is one of my favorites for 2020: The Other Side, by Moonchild. I first heard of the band through their Tiny Desk concert, and I was immediately hooked. I must have listened to The Other Side a hundred times in 2020, and I was hoping that there might be a chance the song finds a place at the Carby's. Alas, it didn't, and here it is for your enjoyment.
Moonchild's Tiny Desk concert:
That's a wrap, folks. I hope you enjoyed this post. Check back later to see if more has been posted, or please subscribe so I can see who likes what we're doing here at the Climatetech Media Project.
Enjoying these posts? Subscribe for more